Tri-Power Design Mentors Teens in Robotics Program
As some of you already know, a couple of the employees at Tri-Power volunteer at local high schools to mentor students in a robotics competition. Tri-Power Design's Anthony La Rosa (Principal) works with Mount Olive High School, while Kyle Hobin (Design Engineer) works with Clifton High School.  The actual event is hosted by a not-for-profit organization called FIRST.
FIRST stands for "For Inspiration and Recognition of Science and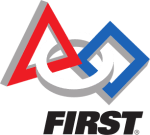 Technology" and was founded by Dean Kamen.  His goal was to inspire young people's interest and participation in science and technology.[1] The specific program that Tony and Kyle mentor is called FIRST Robotics competition, and it is aimed at Grades 9 through 12.  It provides students, and their mentors, with opportunity to design and build a robot using a standard "kit of parts" and a common set of rules.[2]
Anthony La Rosa decided to take on the role of a manufacturing mentor. Having numerous years of experience programming and operating CNCs, Tony taught students about the machine and manufacturing process from start to finish. Together, they covered CNC setup including indicating a vice, "picking up" a part and creating fixtures.  Additionally, they generated toolpaths using MasterCAM for cutting stock, and eventually manufacturing finished parts.  The main focus of their effort was cutting out the robot's chassis components from aluminum.  With Tony's mentoring and the student's hard work, Mount Olive School was able to manufacture enough parts to create the actual robot as well as a back-up robot.  The backup robot was used by the students to test and debug their design and practice with robot to develop their operating skills.  This was Tony's first experience volunteering with the group and he had a great time, so much so, that he plans on joining them again next year.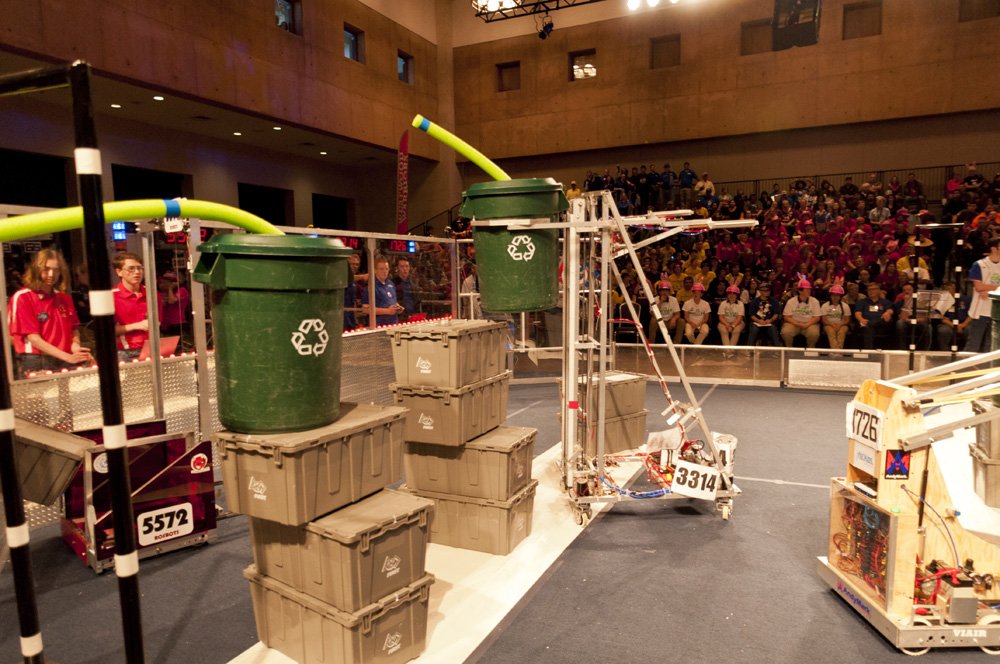 Kyle Hobin also volunteered his time in the competition and took on more of a leadership role in the process.  When in high school, Kyle participated in the program himself, and understands the important role programs, such as this, play in shaping the minds of future engineers. Along with the students at Clifton High School, they planned the build of the robot, performed the manufacturing, and then used the robot for training exercises to master operating the robot.  Kyle will tell you, planning projects in advance is an important aspect of an engineer's job, and good planning skills are vital to a successful project.  Learning how to operate the robot prior to competition is also an important exercise.  The competition consists of driving the robot through a course and completing a series of involved tasks, and good operating skills can help push a team to the top of the pack.
At Tri-Power we understand the important role of helping shape the future. Whether it is volunteering our time or our machines or offering our design experience to others, we always look forward to working with the next generation of future engineers, right here in New Jersey.  Let us know if we can help you with your future projects by contacting us through our website at tripowerdesign.com/contact/
"Vision and Mission", FIRST, Retrieved 03 February 2015. http://www.usfirst.org/aboutus/vision
"Start and FRC Team", FIRST, Retrieved 03 February 2015. http://www.usfirst.org/roboticsprograms/frc/start-an-frc-team
"FIRST Logo" by Source. Licensed under Fair use via Wikipedia – http://en.wikipedia.org/wiki/File:FIRST_Logo.svg#mediaviewer/File:FIRST_Logo.svg